Professor
Chennupati
Jagadish AC
| | |
| --- | --- |
| Department | Department of Electronic Materials Engineering |
| Qualifications | B.Sc., M.Sc(Tech)., M.Phil., Ph.D., FAA, FTSE, FIEEE, FAPS, FMRS, FOSA, FInstP, FAIP, FIoN, FSPIE, FECS, FIET, FAAAS, FAVS |
| Office phone | (02) 612 50363 |
| Email | |
| Office | John Carver 4 18 |
| Webpage | https://physics.anu.edu.au/people/p... |
| Curriculum vitae | Jagadish AC CV (45KB PDF) |
| Publication list | Jagadish AC publication list (325KB PDF) |
This project aims to develop III-V semiconductors for applicaiton in solar fuels generation.
Dr Siva Karuturi, Professor Chennupati Jagadish AC, Professor Hoe Tan
We are using semiconductor nanowire arrays to engineer neuronal networks to develop neural patches to assist patients with neurological disorders in the long term.
Simplify nanowire solar cell fabrication by eliminating the need for p-n junctions to increase the ultimate device efficiency.
Professor Hoe Tan, Professor Chennupati Jagadish AC, Dr Kaushal Vora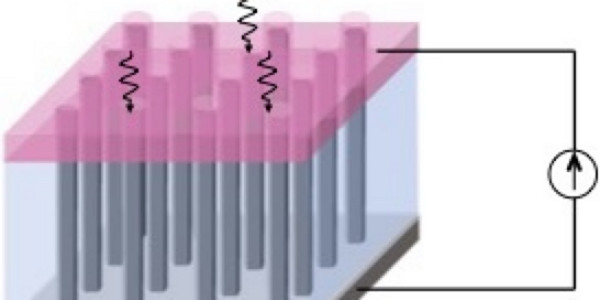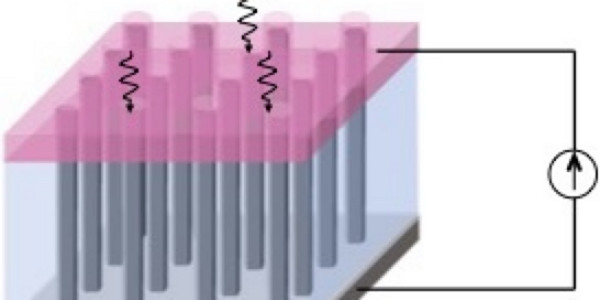 This is an all-encompassing program to integrate highly sophisticated theoretical modelling, material growth and nanofabrication capabilities to develop high performance semiconductor nanowire array solar cells. It will lead to understanding of the underlying photovoltaic mechanisms in nanowires and design of novel solar cell architectures.
Professor Lan Fu, Dr Ziyuan Li, Professor Chennupati Jagadish AC
This project aims to investigate the concepts and strategies required to produce electrically injected semiconductor nanowire lasers by understanding light interaction in nanowires, designing appropriate structures to inject current, engineer the optical profile and developing nano-fabrication technologies. Electrically operated nanowire lasers would enable practical applications in nanophotonics.
Development of nanowire LEDs for small, robust and highly portable UV sources.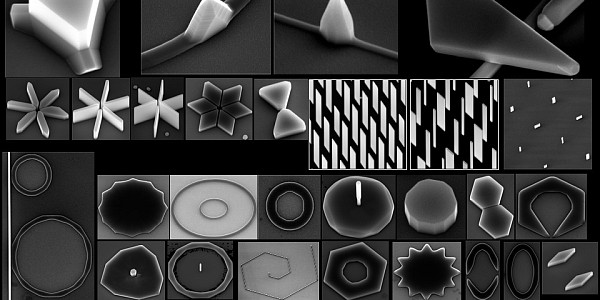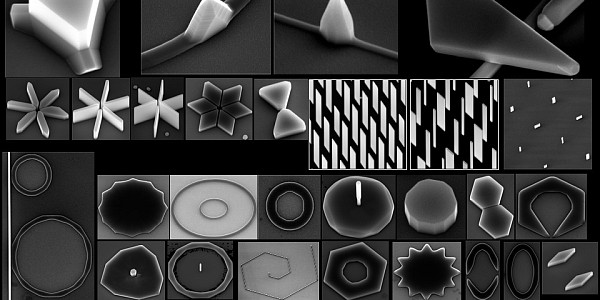 This project aims to investigate the growth of III-V semiconductors on pre-patterned nanotemplates. By using different shapes and geometries, it is envisaged that these nanostructures will provide novel architectures for advanced, next generation optoelectronic devices.
The project aims to investigate compound semiconductor micro-ring lasers on silicon substrates using selective area growth to engineer the shape of the lasing cavity at the nano/micro-scale. This project will open up new doors to the industry since an integrated laser which is reliable, efficient and easily manufacturable is still elusive in Si photonics.
In this project we aim to design and demonstrate III-V compound semiconductor based quantum well nanowire light emitting devices with wavelength ranging from 1.3 to 1.6 μm for optical communication applications.
Professor Lan Fu, Dr Ziyuan Li, Professor Hoe Tan, Professor Chennupati Jagadish AC