School structure
The Research School of Physics at ANU, represents Australia's foremost university based research activity in this area, involving several hundred academics, graduate students and support staff.
We host a wide array of major multi-million dollar experimental facilities, many serving a national research role. The quality of research is reflected by a strong involvement in three ARC centres of excellence and our hosting of two ARC research networks.
The school is divided up into five research departments based around a common research theme.
The Physics Education Centre is responsible for running both the undergraduate and graduate degrees within the Research School of Physics. All the academics in the centre are members of the school's research departments working at the cutting edge of physics research in this country.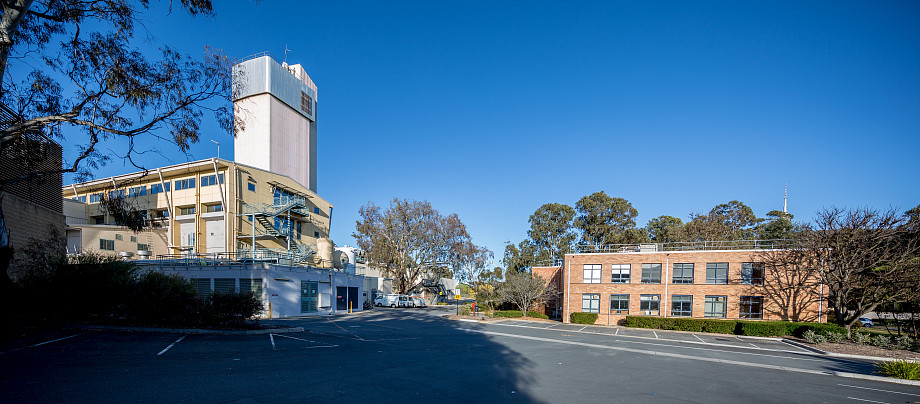 Many scientists at the School are involved in national and international collaborative work, and some are members of major research centres and networks that span several host institutions. The school also hosts several major national research facilities.
School support services
One of the great strengths of ANU Physics are our excellent support services.
For a full list of School Services staff please visit the School Services people listing.
The Mechanical Workshop specialises in manufacturing research apparatus, including vacuum chambers and complex assemblies. We are able to provide advice in the design and development of equipment and may assist in the selection of material and manufacturing processes available. Some of our services include computer controlled milling and turning, electric discharge machining, a fully equipped welding shop, grinding and sheet metal cutting and folding.
Mechanical Workshop Manager
The Electronics Unit provides advice with regard to the design, development, fabrication and manufacturing of new electronic components. We are also able to provide maintenance for a variety of devices, and assist with the selection of new equipment for your experimental apparatus.
Provides support for general building issues, electrical reticulation systems, new building projects, minor refurbishments, security, building and room access, laboratory safety concerns and carpentry projects.
Facilities and Services Manager
The School Computer Unit provides support for all IT functions within the School. Please contact us for issues regarding computer access, printing, scanning, archiving and backup needs. We are able to provide advice for both the purchase of software and licensing. We provide support for all UNIX, LINUX, Windows and MACOS operating systems. We are also the main contact for all issues with the communication and telephone systems.