Physics project market day
13 August 2019
11.30am - 2pm
Oliphant building (#60)
Are you interested in doing physics research at the ANU?
As part of science week 2019 Physics ANU presents 'Physics Project Market Day'. Over 60 ANU physics academics will present posters detailing their research with more than 100 student projects at all levels on offer including:
Undergraduate:

Summer scholarships
3rd year physics research projects
PhB Advanced study courses
Honours projects

Graduate:
Travel scholarships are available for interstate non-ANU students to attend the Market Day and find out about studying Physics at ANU (closing date for applications 30 July 2019).
Download the travel scholarship application form (DOC, 68kB).
Demonstrations and tours of the research facilities will be offered and information regarding coursework and graduate scholarships will also be available. Plus lunch is FREE.
This is a valuable opportunity to engage with potential supervisors and to check out physics project options across a wide range of areas such as:
Photonics, Lasers and Nonlinear Optics
Clean energy
Fusion and Plasma Confinement
Environmental Physics
Materials Science and Engineering
Quantum Science, Device and Technology
Plasma Applications and Technology
Nanoscience and nanotechnology
Physics and Fluids
Physics of Nucleus
Atomic and Molecular Physics
Astrophysics
Biophysics
Topological and Structural Science
Physics Education
Potential research projects can be found in our searchable project database.
"That moment was when I first realized how important my work was"
"We are the first to bring the use of metasurfaces to the imaging of quantum entangled photons"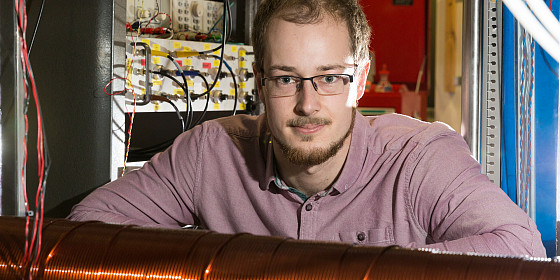 "There are already connections with a huge range of topics in physics, who's to say what's around the corner?"