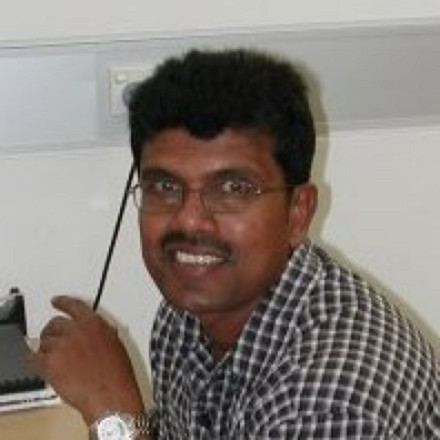 Technical expertise
Wasantha has a vast background in Electronics\Electrical and Telecommunications. Born in Sri Lanka, he worked as a Telecommunications Inspector for the Sri Lanka Telecommunications Administration, a Technical Officer Electroman L.L.C. of the Sultanate of Oman (British Company - Contractors for the ministry of Defence, Oman), a Customer Service Engineer for Profax Office Automation, a Senior Technical Officer for Telstra/NDC PTY LTD, a Field Engineer for NLD PTY LTD, an Implementation Supervisor for Lucent Technologies, then finally joined us here at the Australian National University in 2001 as a Technical Officer in Electronics.
His qualifications include: Associate Diploma of Engineering (Electrical/Electronic) Canberra Institute of Technology 1994, First year completed of Electronic and Communication Engineering University of Canberra, First year completed of Bachelor of Information Technology Charles Sturt University, Australian Recognised Trades certificate in electrical Trades (Radio), awarded by the local trade (electrical) committee of NSW 1992, Telecommunication Technical officers certificate City and Guilds of London Institute, UK 1983.
Wasantha has completed the Technical Education Training Program in Telecommunication Engineering. This was a four year training program in Telecommunication Engineering Conducted by the ITU/UNDP sponsored Telecommunication Training centre in the Department of Telecommunications, Sri Lanka, which included all fields of Telecommunication theory and practice.
He has also spent some time training with NEC, in Yokohama Japan in 2, 8, 34 and 68 Mb/s digital multiplexing and digital radio equipment, and in Sri Lanka in installation, operation and maintenance of digital transmission systems.
During his time with the Australian National University, Wasantha has been successful in the development and commissioning of new control systems using PLC Technology for RSPhysSE's touch screen controlled air compressor system and for a laboratory Vacuum system controller. He has also had a hand in the BushLAN project with the development of 4-layer PCB layout. ( BushLAN is a local area network for connecting rural areas into regional centres using VHF wireless.) Wasantha is also very familiar with the HC12 Microcontroller, which he has used in various other projects. His specialties are microprocessor programming, Programmable logic controllers (PLC) and GUI Display units.