Director's Colloquium
Rubbish - the beauty within
Location
Leonard Huxley Lecture Theatre
Audience
Staff, students and public welcome
Contact

(02)61254916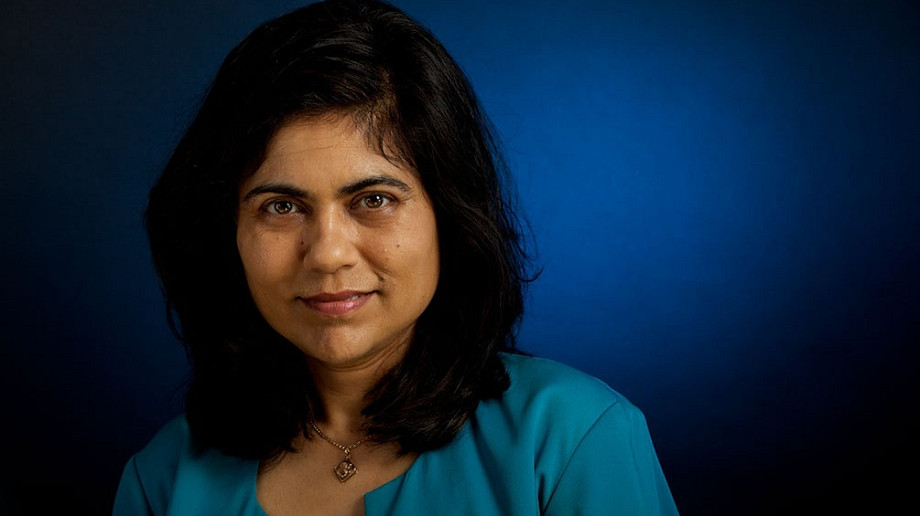 Professor Veena Sahajwalla
UNSW
As a materials engineer I find waste very attractive. Whether it's used tyres, plastics, food or agricultural residue -- or even what's left after your old car has been stripped of its useful parts and scrap metal -- I'm always looking for 'the beauty within'. What's most interesting to me is that we currently source much of the carbon we use in metals processing, for example, from non-renewable fossils fuels like coke, when our ever increasing mountains of garbage offer us plenty of potentially useful elements. By thinking outside the square, and carefully re-calibrating some important industrial processes, we can convert waste back into raw materials for production. In steel making we have already demonstrated that by adding a carefully optimised blend of granulated waste tyres and plastics to electric arc furnaces we can efficiently 'react' the waste at high temperatures during steel production. An added bonus is that the waste blend improves furnace efficiency so also reduces electricity usage.
But, that's really only the beginning. It turns out that it's not just certain plastics and used tyres which can be transformed through high temperature chemical reactions. Our current research is revealing that many other waste materials, from palm shells to Bakelite, can be transformed efficiently and cleanly at high temperatures. At the OneSteel plants currently using UNSW/OneSteel's Polymer Injection Technology (PIT), which calibrates and optimises the waste blend injected into furnaces, some 1.7 million used tyres have already been 're-formed', making EAF steelmaking more efficient in the process. My research since the development of PIT has focused on demonstrating that it is not a 'one-off', but a template for much more far reaching changes which will be good for the environment and just as positive for industries and businesses.
Veena Sahajwalla Veena's research interests include sustainability of materials and processes with emphasis on environmental benefits. She invented an environmentally friendly process for recycling plastics and rubber tyres in electric arc furnace steelmaking. An international award winning engineer who has widely presented on her research and experiences throughout the world, Veena collaborates with Australian companies and overseas companies/institutions and has established excellent working relationships and a deep knowledge of industrial processes and issues/problems.
As the Director of UNSW's Centre for Sustainable Materials and Research and Technology (SMaRT), she provides leadership in research programs on sustainable materials. Named in the 2012 List of Innovations that Could Change the Way We Manufacture by the US Society for Manufacturing Engineers, Polymer Injection Technology developed in collaboration with OneSteel is an exemplar of where research and industry have made a vital contribution to enhancing the efficiency of manufacturing.
Veena's research has been recognised with the 2013 The Howe Memorial Lecture Award (USA). In 2012 she was named Overall Winner of the Australian Innovation Challenge Awards for tackling real world problems with imaginative solutions that offer positive environmental and community benefits. She was awarded the 2012 Banksia Award, the GE Eco Innovation Award, and the 2012 CRC Australian Collaborative Innovation Award and the 2005 Eureka Prize for Scientific Research.
As a long-serving judge on ABC television's The New Inventors, Veena had the opportunity to share her passion for sustainable solutions with the community. In 2011 Veena was invited to present at the TEDx Sydney event: http://www.youtube.com/watch?v=4MbdwfplBk
Please join us for snacks prioir to the colloquiua in the RSPE tearoom from 11:30am