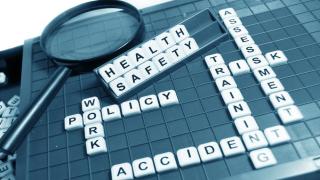 Director's Message
Dear Colleagues,
I hope you all had a chance to enjoy the glorious weekend. Those who have seen the ARC Discovery Project results will know the weekend started very nicely for;
A/Prof Matthew Sellars (LPC) and Dr Rose Ahlefeldt (LPC): An efficient optical interconnect for superconducting quantum computers.
Prof Murray Batchelor (TP/MSI): Free parafermions: a challenge for non-Hermitian physics.
D/Prof Yuri Kivshar: Metaphotonics and metasurfaces for disruptive sensing technologies.
Prof Andrew Stuchbery (NP), Prof Greg Lane (NP), Dr AJ Mitchell (NP): Nuclear vibrations under scrutiny in near-spherical and deformed nuclei.
Dr Alexey Glushenkov (RSC), Dr Thrinath Reddy Ramireddy, Dr Mohammad Saadatfar (AM): Dual-ion electrochemical systems.
Dr Andrew Kingston (AM), Professor David Paganin (Monash U), Dr Glenn Myers (AM): X-ray Ghost Imaging and Tomography.
My congratulations to all CI's on their success in the DP21 results released so far. Please note that a number of grants are still in the Minister's office and so this round in still in play.
I have a sad duty to let you know that John Kennedy, a technician in our School for almost 30 years passed away last Monday morning. John started in the Electronics Unit in the early 70's before transferring to Nuclear Physics in August 1977. There he worked highly regarded until he retired 2009.
A great deal has been changing in the way WHS is managed in the School and the broader University. Sonia Padrun and Craig Young have put together a quick summary of frequently asked questions and upcoming safety audits. Topics you may find important to your work include; how to undertake afterhours work, details of hosting work experience students, inductions and forms and other important news (see below). If you have any questions please contact Sonia or Craig on whs.physics@anu.edu.au.
Have a good week,
Tim
WHS Message
As you can imagine, 2020 has been the year for bush fires, hail stones and the COVID-19 pandemic. Because of this there has been a greater focus on WHS within RSPhys that we must continue to improve on.
With the implementation of the ANU Work Health Safety Management Handbook, there is a greater requirement for adherence to WHS practices across RSPhys and the University as whole. RSPhys WHS have taken on the task of gradually implementing these practices with minimal disruption to the research capabilities of the School. There is a responsibility for all RSPhys personnel in understanding their obligations to WHS requirements across the School, not only for themselves but to their colleagues. The improvements to WHS can only be achieved through everyone working together to create a safe and healthy working environment.
As we move forward to 2021, work health and safety will be paramount to our continued success as a School and we must all continue to be involved in improvements to WHS practices.
Please read more below to learn about -
WHS SharePoint, After Hours Approval, ARPANSA, First Aid and Wardens, Work Experience and Tier 2 Inductions.
Congratulations
Congratulations to Matthias Wurdack (NLPC) who won the 2020 AIP NSW Postgraduate Award in Sydney for his presentation Towards future low-energy transistor technologies with exciton-polariton superfluids in atomically thin semiconductors.

Matthias was the John Carver Prize recipient following the School John Carver Seminar Series held back in September 2020.
Research Highlights
Jinyong Ma et al. from DQS experimentally investigated the dynamics of a free-standing mirror acting as the top reflector of a vertical optical cavity.

Communications Physics 3, 197 (2020)
Preparation or demographics? A paper in Phys Rev Phys Ed by Carl Wieman and others presents an analysis of first year physics student exam results from Stanford, Cornell and CU Boulder, finding that "although there appear to be gaps in exam performance if one considers only demographic variables (gender, underrepresented minority, first generation), once these two proxies of incoming preparation are controlled for, there is no longer a demographic gap".
Did you know that half the RSPhys Admin Team is leaving over the next 6 weeks? Please join us for a byo morning tea on the 16 Dec @ 10:30 to say farewell. Cards and collection envelopes are available at reception for contributions.

The Admin Team will farewell Liz Micallef on 25 Nov. Liz has been a fixture in RSPhys since 2003. A collection envelope and farewell card for Liz is available at reception.

Seminars & Lectures

17 November
Miss Yuzhi Hu
CT investigations of Devonian fossil fishes from Australia and applications of scientific visualization in vertebrate morphology.
» read more

17 November
Professor Mark Z Jacobson
ANU Solar Oration 2020
» read more

LGBTSTEM Day

18 November 2020
11:30am–1pm AEST
Register here

The event will consist of a series of short talks followed by group discussion. Our speakers are: Dr Tara Roberson, research fellow at EQUS/UQ; Zoe Cheong, PhD student at ANU and Alex Nguyen, PhD student at FLEET/Monash

REMINDER

20 November
RSPhys Writing Workshop
The 2020 ANU Academic Skills Centre writing workshop series will hold its next workshop for RSPhys students via the Zoom platform focussing on journal writing.

16-19 Feb 2021
Fully online
Volume Imaging
VIS2021 is a forum for all forms of imaging and analysis involving the generation of 3D volumetric data in all branches of science.