Director's Message
Dear Colleagues,
It is a great pleasure to announce Dr. Daria Smirnova (above) is the winner of the 2022 IUPAP C17 Early Career Scientist Prize "for fundamental aspects on Laser Physics and Photonics". Daria was awarded "for her outstanding contributions to the field of topological photonics, particularly for her innovative works on designing and probing topological phases of light in leaky and nonlinear photonic systems".
On behalf of the whole School, congratulation to all our graduands this week. All wonderful achievements, well done.
Below, are some photos from the Director's Awards last week. It was fantastic to celebrate the 30 year service award, my thanks to;
Nail Akhmediev
Stephen Battisson
Vladimir Bazhanov
Nanda Dasgupta
Rob Elliman
Dennis Gibson
Chennupati Jagadish
Michael Shats
And the award recipients;
External award
Physics node of College Research Management Team - For proactively engaging with, promoting and supporting pre- and post-award grant opportunities.
Team award
Dr Noemie Bastidon and Dr Julie Tournet - for their leadership in creating a women in Physics group and network in the school, arranging many events including in the Women in Physics Gala day that included speakers, posters and a job's fair. The group was also instrumental in the creation of the Physics Parents' Room which is now being used a model in other schools.
(the photo below shows Noemie and Julie with Nobel Laureates, Donna Strickland and Brian Schmidt the day after their award. Photo credit: Jodie Bradby)
Individual award
Raghda Abdel Rhaleq - for proactively seeking out opportunities to fuse her expertise in arts and science to create and engage into various arts/science events. She also represented the School during the EQUS/CDM Road trip, visiting regional high schools for one week. Raghda took organised the art exhibition at Founder's day, engaging with a variety of artists from the School, and organising a successful meme competition.
Associate Prof Cormac Corr - For continuous and outstanding contribution to teaching at all levels, and creating such a positive teaching environment.
Have a good week and if you're in Adelaide, enjoy the AIP Congress.
Tim
Congratulations!
| | |
| --- | --- |
| | Distinguished Professor Susan Scott was awarded The Royal Society of NSW Walter Burfitt Prize 2022. This award recognises her contributions towards making fundamental advances in our understanding of the fabric of space-time in general relativity, and in gravitational wave science. |

Congratulations to our graduating students
Bryan Pi Ern Tee, Doctor of Philosophy, NPAA
Jingshi Yan, Doctor of Philosophy, EME
Mark Bradshaw, Doctor of Philosophy, QST
Benjamin Coombes, Doctor of Philosophy, NPAA
David Freeman, Doctor of Philosophy, FTP
Jacob Ross, Doctor of Philosophy, QST
David Shin, Doctor of Philosophy, QST
Joshua Butson, Doctor of Philosophy, EME
Shaun Lung, Doctor of Philosophy, EME
Janet Fan Mi Zhong, Master of Philosophy, FTP
Naiyin Wang, Doctor of Philosophy, EME
James Spollard, Doctor of Philosophy, CGA
Ya Zhang, Doctor of Philosophy, CGA
Sabina Scully, Doctor of Philosophy, QST
Matthias Wurdack, Doctor of Philosophy, QST
Jessica Sarah Catling, Master of Energy Change
Hongjin Chen, Master of Energy Change
Kyung Sup Lee, Master of Energy Change
William Hincapie Morales, Master of Energy Change
Alice Katrina Kelly, Master of Energy Change
Emily Annika Faithfull, M Energy Change (Adv)
Jiaxi Ding, M Energy Change (Adv)
Victoria Uttaree Bashu, M Science (Adv) in Nuc Science
Katherine Kinder, M Science (Adv) in Precision Instrumentation
Yogesh Sridhar Athreya, M Science (Adv) in Quantum Technology
Angela Anna Baiju, M Science (Adv) in Quantum Technology
There will be an afternoon tea on Thursday 15 December at 2.30pm in the Foyer of the new building to celebrate this wonderful occasion!
Everyone is invited!

The Visibility and Invisibility of Light
You are invited to join the Australian Academy of Science at our final Surprising Science event on Tuesday 13 December.
Date: Tuesday 13 December
Time: 5.30pm – 7.00pm AEDT (online 6.00pm – 7.00pm AEDT)
Venue: The Shine Dome, 15 Gordon Street Canberra, and online
Cost: $15 in person, free online

Supervisor Workshop - "Keeping Things on Track"
Date: Tuesday the 13th December
Time: 2:00pm to 3:30pm
This will be the final supervisor workshop for 2022. The topic for this workshop will be "Keeping things on track".
In this workshop we will look at day to day supervision and cover topics such as navigating ANU's HDR supervision systems, what to do when things go wrong and demonstrate a number or other important resources for supervisors.
You can use participation in this workshop to keep your supervisor registration up to date. I note here that many supervisors in the School need to renew their supervisor registration.
Purchasing, Stores & Finance Holiday Break Calendar
Please do not wait till the last minute to think about your purchases and invoices that need payment. There are lots of things that need doing at the end the year. Please also keep in mind that Concur transations have been taking up to 7 days to appear.
Please 'read more' for the purchasing, stores and finance holiday break calendar for 2022.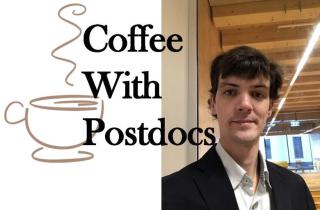 Matt Thompson – Experimental Plasma Science
Words Matt Lives By: "Be considerate, treat people well"
Matt's journey to ANU
Born and raised in the small town of Springsure in Central Queensland, 300km west of Rockhampton and 800km away from Brisbane, Matt received his Ph.D. in experimental plasma physics from Australian National University 2016. Matt went to a high school in a neighboring town, Emerald, commuting 60 km each way, before going on to undergraduate studies at Central Queensland University. Matt always had a genuine interest in science and, like many children, had a passion for dinosaurs and planets. However, Matt's father wanted him to do medicine, which pushed Matt toward the engineering side and sparked his interest in physics.
Raising support for the Mike Gore Fund
Professor Mike Gore AO changed the face of science communication in Australia, the Asia-Pacific and globally. Mike's legacy is immense: from early days lecturing physics and overseeing residences at the Australian National University, through foundational work building Questacon-The National Science and Technology Centre and the Questacon Science Circus, to bridgebuilding work as an international ambassador for science communication at the Australian National Centre for the Public Awareness of Science (CPAS). His passion, vision, spirit, and infectious enthusiasm for science impacted the lives of many individuals and organisations. To honour, celebrate and continue Mike's legacy, we're launching a fundraiser to support a prestige scholarship in science communication. The fund will be administered at and by CPAS. We appreciate any donations, small or large, and kindly request you share this in your networks and with people who knew Mike.
Click here to donate: https://bit.ly/3tYzjAm
Applications Open - JSPS Postdoctoral Fellowships 2023
The Australian Academy of Science invites applications from Australian researchers for the Japan Society for the Promotion of Science (JSPS) Postdoctoral Fellowships 2023.
The JSPS Postdoctoral Fellowship Program for Foreign Researchers provides opportunities for Australian postdoctoral researchers to conduct, under the guidance of their Japanese hosts, cooperative research with leading research groups in universities and other Japanese institutions.
The program aims to help such researchers advance their own work, while contributing to the advancement of research in Japan and the counterpart countries.
Application deadline is 4pm (AEDT) Monday 12 December 2022.

Australia Awards Fellowships Application - Now Open
Please note that applications for the Australia Awards Fellowships are now open, closing 22nd of January 2023. The maximum amount available per fellow is $30,000. ANU can submit 5 applications, with each application having a maximum of 15 fellowships.
Fellowships can be for short-term study/training, professional development and related activities, with a minimum duration of 2 weeks (up to 52 weeks) and 70% of the activities taking place in Australia. Priority areas are Climate change and resilience (including green energy transition), Health and health security, Gender equality and social inclusion, Digital economy (including cyber and critical technology engagement), Maritime and the blue economy, and, Infrastructure and connectivity.
See here for further details.
If you have any interest in applying for this round please contact the Research Management team a soon as possible as application limits apply.
Please reach out to science.jaeger.rm@anu.edu.au if you have any queries.
College Hot Desking In Physics

EVERY TUESDAY
Mornings (10-12) - HR Team
Afternoons - Finance Team

EVERY THURSDAY
Mornings - RM Team

Departmental seminars

Professor Philip D. Evans - 13 December
Forensic wood identification to halt illegal trade in timber: Partnership between North American law enforcement agencies and academia
» read more

Know your administrators...

L-R: Belinda Barbour, Sonia Padrun, Petra Rickman, Nikki Azzopardi, & Julie Arnold

Know your School team...

Uyen Nguyen -
Finance Team Leader

Sue Berkeley -
Stores/Purchasing Team Leader

Goran Radovanovic -
Stores Services

Patrick Romero - Stores/Purchasing Services

Mim Ellen-Barwell - Stores/Purchasing Services

Know your student admin...

Liudmila (Luda) Mangos -
Higher Degree Research admin
C3.02C, Cockcroft bldg (Thurs 9:30-5pm) hdr.physics@anu.edu.au

Siobhan Ryman -
Physics Education Centre admin and HDR
1.05, Bldg 38A (Tues 8.30-4pm) ; C3.02C, Cockcroft bldg (Mon,Thurs-Fri 8.30-4pm) pec.physics@anu.edu.au

ANU Community Connect

ANU Community Connect provides a safe and welcoming space for all ANU students. We offer no-cost essential items through our food pantry, Share the Dignity vending machine, access to our friendly and knowledgeable team to support students build connections, navigate university services and actively engage with programs and events to improve student experience at ANU.

Over the summer, ANU Physics and the ANU MakerSpace will be facilitating Kinetic, a funding opportunity aimed to help teams of ANU students, staff and alumni expand ideas into successful projects. This opportunity is open to all disciplines and provides up to $50k worth of funding and support to each successful team.

Andrew Papworth Prize Endowment - Open for Donations

If you wish to make a donation either by cashing out long service or annual leave or in cash you can do so now by contacting Kellie Takenaka. If you have any questions or would like to know more please contact Vince Craig.

What To Do If You Test Positive For COVID-19

If you test positive to COVID-19, please:

1. Register your positive result with ACT Health using this online form, or with the state/territory health authority where you are located.

2. Alert the University through this online form.

3. Inform your supervisor or course convenor.


Physics North is in need of more First Aid Officers. If you are a first aider, or would like to be, please contact Christian Notthoff for more information.