Director's Message
Dear Colleagues,
My many thanks to Raghda Abdel Khaleq (FTP/NPAA) for arranging the arts display and meme competition at Founder's Day this year. Thanks to all the entrants and everyone who voted;
1st place, and the title of "Official Meme Ruler", goes to Ben Swinton-Bland, winning meme (top)
2nd place, and the title of "Apprentice Meme Ruler", anonymous, runner up meme (below)
I'm looking forward to your memes next year.
My thanks to Prof Vince Craig for attending the CoS Research Committee last week. The peer review sessions for the next round of Discovery Projects will be held 13th-15th of Feb 2023. We will need to nominate people to help with peer review over this period. Please speak to your Heads if you are interested to assist our applicants. There is a belief that the current round of Discovery Projects will be announced in the final two weeks of November. Fingers crossed for all CIs.
As mentioned at Founder's day, the 30 year service recognition and Director's awards will be presented at a special School morning tea on 7th December. There are three categories for recognition of service to the School; individual staff member, a team award within Physics and an award for teams outside Physics who have contributed to the School. Nominations should include a citation of no more than 200 words. A diverse School committee will be selected to judge the nominations, which should be sent to James Irwin, the School Manager by Friday 30th November.
Finally, many may be sad to know that our local Balmain Grocer is at risk of closing down. If you would like to join a petition to help influence the decision please click here.
Have a good week,
Tim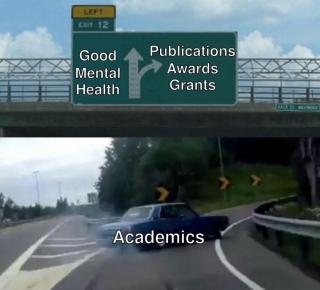 Survey to Capture the Demographics of the School
The School, in conjunction with the College of Science, is conducting a demographic survey in order to get a snapshot of the makeup of the staff in the School. Much of this data has not been recorded in HR records, so this is required to reveal the true demographics of the School.
The survey is anonymous and the data from the survey will be processed to ensure that nobody can be identified. The processed data will be reported to the School Director, the co-chairs of the Physics Equity and Diversity Committee and the CoS Associate Director IDEA.
If you are a full time, part time or casual staff member you can access the anonymous survey here. Your participation will ensure that we have reliable data on which to develop a hiring strategy.
Students, emeritus and honorary members of the School are not required to complete the survey.
NSSN Sensing Industry Connect
The NSW Smart Sensing Network (NSSN), in collaboration with ANU and the Canberra Innovation Network (CBRIN), invites you to join us for Sensing Industry Connect. This networking event provides an opportunity for leaders, innovators and entrepreneurs across the sensing sector to connect and network.

If you are a manufacturer, designer, deployer or researcher of sensors and sensing, come along to meet customers, suppliers, peers and researchers and build new opportunities.

Monday, 14 November 2022 - 6-8pm
Register here
Shankar Dutt (PhD student, Department of Materials Physics) who was the winner of the Royal Society of NSW Jak Kelly Award for 2022 for his talk "Sensing one molecule at a time: A pathway to personalized healthcare and early detection of Alzheimer's and MS"!
The NSW Branch of the Australian Institute of Physics in conjunction with the Royal Australian Chemical Institute and the Royal Society of NSW held its annual Postgraduate Awards Day at the Concord Golf Club on Tuesday 8 November. Shankar represented ANU at this event.
Trapping Polaritons In A Quantum Box For Perfect Conduction
Physicists have trapped exotic hybrid particles in a quantum box a single atom thick, potentially promoting perfect conductivity.
The team from the Quantum Science and Technology Department made the box from a tiny rectangular layer of tungsten disulfide and successfully trapped exciton polaritons, particles that are a hybrid of a photon, and an electron and a hole. The resulting increase in population density in the trap might be a crucial stepping stone to perfect conductivity.
| | |
| --- | --- |
| | Distinguished Professor Susan Scott has been awarded the Monash University Distinguished Alumni Award for the Faculty of Science for 2022. |
ANU Library Academic Skills - Editing Your Thesis Workshops
Tuesday 22 November 2022
Editing for narrative, 10.00am-12.00pm
Editing for style and voice, 1.00pm-3.00pm
Workshops will be run in B160, Research School of Physics, R4.03, Conference Room.
Registration is required. To register and for more information, please see the Eventbrite page.
ARC Linkage Infrastructure, Equipment and Facilities (LIEF) Applications
NSW and ACT Universities collect and share information on potential ARC Linkage Infrastructure, Equipment and Facilities (LIEF) applications in order to identify potentially overlapping or joint bids.
Please complete the linked EOI form by Friday 18 November. Noting the timeframes, and that we are still several months out from LIEF, we are asking only for minimal information at this stage.
Pending LE23 applications are assumed to be resubmitted if unsuccessful. You do not need to submit an EOI here if you applied for LE23 and are waiting for the outcome.
NB this form is not a Request for Strategic Funding for LE24. The LE24 strategic funds request form is currently being developed and will be separately circulated.
If you have any queries or concerns, please contact Dale Holland or the Research Initiatives and Infrastructure team.
Andrew Papworth Prize Endowment - Open for Donations
We are currently in the process of establishing the Andrew Papworth Prize Endowment Fund to commemorate the outstanding contribution Andrew Papworth made to undergraduate physics at the ANU. The fund will primarily be used to award prizes to physics undergraduates for outstanding laboratory work.

If you wish to make a donation either by cashing out long service or annual leave or in cash you can do so now by contacting Kellie Takenaka. If you have any questions or would like to know more please contact Vince Craig.
College of Science Research Expo
The Expo will be showcasing some of the amazing research capabilities we have across the College, and our colleagues will be highlighting this research through presentations across the afternoon.
Where: Marie Reay Building (6th Floor), from 3.00pm – 6.00pm
When: Wednesday, 16th November
Light refreshments will be served.
Please register your attendance via Eventbrite by Wednesday, 9th November 2022.
Enquires please contact eo.cos@anu.edu.au
College Hot Desking In Physics

EVERY TUESDAY
Mornings (10-12) - HR Team
Afternoons - Finance Team

EVERY THURSDAY
Mornings - RM Team

2022 Wall Planners

2022 wall planners are available now at the Oliphant Reception.

End of Year Purchasing Schedule

Please note the end of year purchasing schedule – for an easy and smooth book keeping for 2022.

Departmental seminars

Ms Xingshuo Huang - 15 November
Evolution of mechanical properties of disordered carbon: An investigation of high pressure induced phase transition
» read more

School Seminar Program - 25 November

Topological Data Analysis: Introduction and Application - Associate Professor Vanessa Robins

Know your administrators...

L-R: Belinda Barbour, Sonia Padrun, Petra Rickman, Nikki Azzopardi, & Julie Arnold

Know your School team...

Uyen Nguyen -
Finance Team Leader

Sue Berkeley -
Stores/Purchasing Team Leader

Goran Radovanovic -
Stores Services

Patrick Romero - Stores/Purchasing Services

Mim Ellen-Barwell - Stores/Purchasing Services

Know your student admin...

Liudmila (Luda) Mangos -
Higher Degree Research admin
C3.02C, Cockcroft bldg (Thurs 9:30-5pm) hdr.physics@anu.edu.au

Siobhan Ryman -
Physics Education Centre admin and HDR
1.05, Bldg 38A (Tues 8.30-4pm) ; C3.02C, Cockcroft bldg (Mon,Thurs-Fri 8.30-4pm) pec.physics@anu.edu.au

DIN Internship Scheme Extended - Opportunity for Domestic HDR Students

Please see the link for information regarding the STEM Defence-related company internship opportunities with the Defence Innovations Network.

This opportunity is open to domestic students – apply through this link.

ANU Community Connect

ANU Community Connect provides a safe and welcoming space for all ANU students. We offer no-cost essential items through our food pantry, Share the Dignity vending machine, access to our friendly and knowledgeable team to support students build connections, navigate university services and actively engage with programs and events to improve student experience at ANU.

Over the summer, ANU Physics and the ANU MakerSpace will be facilitating Kinetic, a funding opportunity aimed to help teams of ANU students, staff and alumni expand ideas into successful projects. This opportunity is open to all disciplines and provides up to $50k worth of funding and support to each successful team.

Zonta International Amelia Earhart Fellowship - Applications Are Open

Zonta International offers Amelia Earhart Fellowships to promote more women in the field of aerospace science and engineering. The Fellowships, of US$10,000, are awarded annually to 30 talented women, pursuing PhD/doctoral degrees in aerospace-applied science or aerospace-applied engineering around the globe.

What To Do If You Test Positive For COVID-19

If you test positive to COVID-19, please:

1. Register your positive result with ACT Health using this online form, or with the state/territory health authority where you are located.

2. Alert the University through this online form.

3. Inform your supervisor or course convenor.