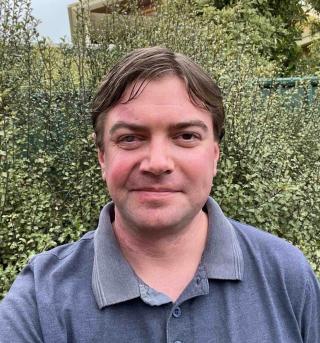 Director's Message
Dear Colleagues,
I hope you enjoyed the long weekend.
Stop press: The AIP has just accredited our undergraduate program. More details next week but for now my thanks and congratulations to the PEC team.
It is with enormous gratitude that I thank Mr Craig Young who has just stepped back into his role in the Mechanical Workshop after several intensive years as School WHS Manager. Together, he and Sonia Padrun, have led us though an amazing period of change, ushering in the WHS Handbook, taking us through several largescale audits, coordinating new School-wide management systems with the Facilities Team, through the many dimensions of COVID-safe requirements and most importantly increasing the culture of safety mindedness in the School. I am particularly grateful to Craig for his cheerful and proactive approach to enabling novel research in an inherently hazardous place. I look forward to working with him again in his workshop role. It is with pleasure that I welcome Dr Rick Walsh back to the School as our new WHS Manager. Many will recognise Rick (above), either from his time in the School as a student, as a WHS officer or in WEG extending his experience across campus.
While there are currently 235 staff and students approved for essential work on campus under Orange-High alert level, only 170 have qualified by completing the requirements to review the relevant area Risk Assessment. The daily occupancy has been as high as 80 people, roughly 40% being students. Weekend occupancy remains well below 10 people across both days. As time goes on, if you have work that can only be accomplished on campus please speak to your Head about your needs. As numbers are steadily increasing I will be notifying you about new arrangements regarding First Aid access this week.
Could all chemistry lab users please remember to use the room booking schedule to ensure that we have compliance around lab occupancy rates. Using this schedule also helps people coordinate buddies on-site and prevents unnecessary double-booking.
From a few week's ago the results are just in and Dr AJ Mitchell is among the top five ANU authors in the Conversation for the month of September for his article on how a nuclear powered submarine works. He had close to 130,000 reads in two weeks! See more below.
I'm looking forward to the Carver Seminar Series tomorrow (Wednesday) and wish all the presenters the very best.
Cheers,
Tim
The John Carver Seminar Series
The John Carver Seminar Series showcases and celebrates a wealth of talent among our students. This year we have 10 speakers who will present the amazing research they are doing as a 15 minute talk.
Wednesday 6th Oct, 10am-1:30pm
Meeting ID: 889 9509 6591
Password: 026 644
NPAA in the Media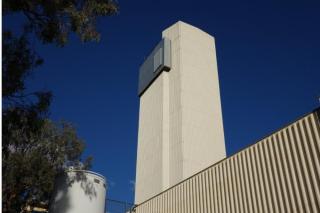 The Federal Government's recent announcement of the AUKUS trilateral defence agreement, and deal to purchase nuclear-powered submarines, resulted in a busy week for the Department of Nuclear Physics and Accelerator Applications.
In the days that followed, staff from the Department gave over a dozen interviews to radio stations across the country. They also made prominent technical contributions to commentary in the media, including written articles in the Sydney Morning Herald, Canberra Times, The Australian, Australian Financial Review, Cosmos Magazine, and The Conversation (read almost 130,000 times), which have been circulated widely.
NPAA wishes to express its thanks to James Giggacher, Associate Director (ANU Media and Communications) for putting together a lightning-fast press release from the ANU, and to Phil Dooley for his expertise in media engagement and creating material that promotes our training capabilities in nuclear science.
Resilient Researcher Webinars
National Intelligence and Security Discovery Research Grants (NISDRG)
The Office of National Intelligence (ONI) and the Department of Defence have announced a new National Intelligence and Security Discovery Research Grants (NISDRG) Program. Applications for up to 3-year projects with funding between AU$400k-600k are now open, and will close on 26 Nov 2021. Applications will be administered by the Australian Research Council (ARC).
Please inform the College Research Office of your intent to apply by 6 Oct 2021. A timeline and further resources will be provided to applicants.
Professional Development Workshop – Online Influence
Come along and join Arabella Macpherson, keynote speaker and communication skills coach of 15 years. She will give you the skills and structures you need so you're not left guessing whether your message has landed or not. Know what to do, when to do it and how to do it to have the most impact.
Date: 14 October
Time: 6.30pm – 8.00pm
Register via the link: https://www.eventbrite.com.au/e/influencing-online-tickets-174968815437
ANU Alumni Self-Care Social Media Challenge – Provide your self-care tips to win!
These are truly difficult and exhausting times. But this is also an opportunity for us to come together, support each other, and maybe have a little fun in the process!

Starting on 28 August, we're launching a six-week self-care challenge that will inspire you to move, grow, cook, connect and relax.
ANU Templates

Do you need ANU letterhead, PowerPoint slides, or an ANU minutes template?

Sign in to ANU SharePoint for current ANU templates.

RSPhys Store

Stores will be physically staffed, though operating at reduced capacity with no face to face interactions.

ANU Libraries

The JB Chifley Library will remain open 24/7 through the lockdown. Students and staff will need to swipe in. They will be able to use collection material, print, use the computers, record lectures in the One button studio, study rooms on level 4 equipped with ECHO recording software and use the Flex labs to give or record lectures.

Departmental seminars

Mr Rifat Aoni - 7 October
Optical Metasurfaces with Advanced Phase Control Functionalities
» read more

School Seminar Program - 14 October

Testing atomic QED and quantum entanglement with metastable helium Bose-Einstein condensates - Dr Sean Hodgman

Know your administrators...

L-R: Belinda Barbour, Sonia Padrun, Petra Rickman, Nikki Azzopardi, & Julie Arnold

Know your School team...

Sue Berkeley -
Finance Team Leader

Goran Radovanovic -
Stores Services

Hannah Phan - Purchasing/Finance Services

Patrick Romero - Stores/Purchasing Services

Know your student admin...

Liudmila (Luda) Mangos -
Higher Degree Research admin
C3.02C, Cockcroft bldg (Mon-Fri 9.30-5pm) hdr.physics@anu.edu.au

Siobhan Ryman -
Physics Education Centre admin and HDR
1.05, Bldg 38A (Mon-Tues 8.30-4pm) ; C3.02C, Cockcroft bldg (Wed-Fri 8.30-4pm) pec.physics@anu.edu.au

Matthias Wurdack (he/him)

Disha Kapasi (she/her)

Shridhar Manjunath (he/him)

Elizaveta Melik-Gaykazyan (she/her)

Ben Swinton-Bland (he/him)

Mahdi Davoodianidalik (he/him)

HDR Progress Milestones

Students and supervisors can access information on HDR progress milestone requirements on the School Intranet.

ANZCOP21 - November 18-19, 2021

ANZCOP 2021 is a special event of the Australian and New Zealand Conference on Optics and Photonics presented on behalf of ANZOS - the Australian and New Zealand Optical Society.