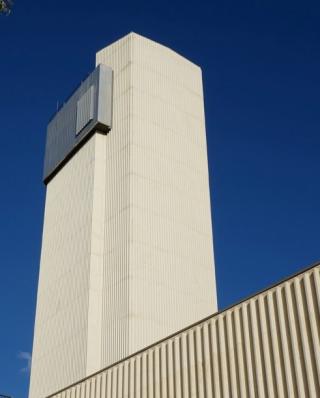 Director's Message
Dear Colleagues,
I hope you enjoyed the long weekend. Thank you, Professor Schmidt.
The 2021 John Carver Seminar Series will be held on Wednesday 6 October at 10 am. This annual event showcases the latest research from some of the best and brightest students within our School. Presenters from all Departments will each deliver a 15 min talk, vying for one of the three prizes:
The John Carver Prize ($750)
The Dean's Prize ($500)
The Director's Prize ($500)
The audience will also vote for a People's Choice award ($200). Prize winners may also be invited to present their talk at an equivalent competition run by the NSW branch of the Australian Institute of Physics in November. The talks are always wonderfully uplifting and I urge everyone to put 6th October in their diary. I warmly encourage students to email hdr.physics@anu.edu.au by 28 September 2021 and register your interest.
I am very grateful to the staff of NPAA and in particular to Professors Nanda Dasgupta and Andrew Stuchbery, who engaged so quickly and positively to promote our leading research and training expertise in the national media last week. Their balanced messages, including an excellent Conversation article by Dr AJ Mitchell, spoke volumes about our primary commitment to research training in the pursuit of impactful research. A selection of their articles can be found here and in combination with the Accelerator tower pictured above illustrate one of our great attributes, the marriage of academic excellence with technical innovation. My thanks to Professor David Hinde (NPAA) for this striking image.
We will be re-assessing the building closures in Physics South this morning and I will keep you appraised as we determine the best course for reopening.
Teaching restarts today, my thanks and best wishes to all those engaged this semester.
Tim
Adjustments to the ARC's Position on Preprints
For future and currently open scheme rounds, the Australian Research Council (ARC) will allow the referencing and inclusion of preprints in any part of a National Competitive Grant Program (NCGP) grant application. This includes within the Research Outputs list as well as the body of an application.

This change will not be applied to closed scheme rounds.

AINSE Scholar Gold Medal Nominations
The AINSE Scholar Gold Medal is awarded for impact and excellence in research by postgraduate students and early career researchers on the basis of publications that acknowledge AINSE and ANSTO support.
Nominees for awards are submitted to the AINSE Council by the AINSE Specialist Committees for consideration at the final AINSE Council Meeting of the calendar year. At the presentation of the medals, the newly-awarded Gold Medallists are invited to deliver an address on their research.

Johnson & Johnson Scholars Award Program – WiSTEM2D
The J&J Women in STEM2D Scholars Award Program aims to fuel development of female leaders and feed the STEM2D talent pipeline by awarding and sponsoring women at critical points in their careers, in each of the STEM2D disciplines: Science, Technology, Engineering, Math, Manufacturing and Design.
Inspire a Curious Mind: Female STEM Coaches Wanted
Curious Minds seek female STEM professionals interested in volunteering to mentoring students in Year 9 – 10 over a six month period.

Explore groundbreaking research and innovation undertaken at ANSTO's landmark research infrastructure. Meet the women in leadership roles within these fields and connect with established leaders who can mentor you throughout your future studies.
Online 30 Nov - 2 Dec 2021
Joint Hebrew University-Australian Research Projects in Science
Zelman Cowen Academic Initiatives (ZCAI), Australia and the Hebrew University of Jerusalem (HUJ) are pleased to announce a Call for Research Projects, with the goal of supporting high quality research in all disciplines of science, with a preference for projects with partners in Australian universities.
ANU Alumni Self-Care Social Media Challenge – Provide your self-care tips to win!
These are truly difficult and exhausting times. But this is also an opportunity for us to come together, support each other, and maybe have a little fun in the process!

Starting on 28 August, we're launching a six-week self-care challenge that will inspire you to move, grow, cook, connect and relax.
CQC2T Women in Quantum Top Up Scholarships
CQC2T is looking for female PhD and Honours students to join our multidisciplinary team of scientists and engineers developing quantum computing and communication technologies of the future.

If you are ready to further your career in this exciting field, apply now!
ANU Templates

Do you need ANU letterhead, PowerPoint slides, or an ANU minutes template?

Sign in to ANU SharePoint for current ANU templates.

RSPhys Store

Stores will be physically staffed, though operating at reduced capacity with no face to face interactions.

ANU Libraries

The JB Chifley Library will remain open 24/7 through the lockdown. Students and staff will need to swipe in. They will be able to use collection material, print, use the computers, record lectures in the One button studio, study rooms on level 4 equipped with ECHO recording software and use the Flex labs to give or record lectures.

Departmental seminars

Dr Matt Woolley - 23 September
Quantum Measurement and Control with Massive Mechanical Oscillators
» read more

Mr Jacob Ross - 23 September
Metrology and many-body physics with ultracold metastable helium
» read more

Mr Khosro Zangeneh Kamali - 27 September
Reversible Tuning of Optical Metasurfaces
» read more

FLEET/TMOS Colloquium - 30 September

Augmenting silicon technologies: epitaxial graphene on silicon wafer, FLEET/TMOS seminar - Professor Francesca Iacopi

Know your administrators...

L-R: Belinda Barbour, Sonia Padrun, Petra Rickman, Nikki Azzopardi, & Julie Arnold

Know your School team...

Sue Berkeley -
Finance Team Leader

Goran Radovanovic -
Stores Services

Hannah Phan - Purchasing/Finance Services

Patrick Romero - Stores/Purchasing Services

Know your student admin...

Liudmila (Luda) Mangos -
Higher Degree Research admin
C3.02C, Cockcroft bldg (Mon-Fri 9.30-5pm) hdr.physics@anu.edu.au

Siobhan Ryman -
Physics Education Centre admin and HDR
1.05, Bldg 38A (Mon-Tues 8.30-4pm) ; C3.02C, Cockcroft bldg (Wed-Fri 8.30-4pm) pec.physics@anu.edu.au

Matthias Wurdack (he/him)

Disha Kapasi (she/her)

Shridhar Manjunath (he/him)

Elizaveta Melik-Gaykazyan (she/her)

Ben Swinton-Bland (he/him)

Mahdi Davoodianidalik (he/him)

HDR Progress Milestones

Students and supervisors can access information on HDR progress milestone requirements on the School Intranet.

HDR Opportunities

ANZCOP21 - November 18-19, 2021

ANZCOP 2021 is a special event of the Australian and New Zealand Conference on Optics and Photonics presented on behalf of ANZOS - the Australian and New Zealand Optical Society.