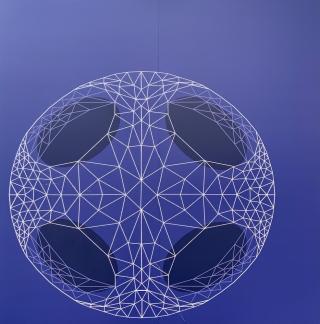 Director's Message
-Event Horizon resend, as Event Horizon #30 went straight to Junk Folders-
Dear Colleagues,
Thank you to all those able to attend the School morning tea last Thursday. It was great to see so many people, and to have the Dean swing by. I've attached some happy snaps courtesy of Martin Conway below. The event was to mark the ongoing transition into the new School structure by thanking the Heads and School Manager for their contributions.
Whilst formal renaming of new Departments cannot happen until Council meets in October, we intend to operate under the new structure as of 1st August. HR is already working to move Staff into the new structure, and new HoD's are being activated. Work will also be undertaken in the Finance space as required. Your new HoDs will be a primary conduit of information as it comes to hand in relation to changes. Please note that until Council approves, many online systems will not reflect new Department names which may lead to some short term confusion, so please seek guidance from any of our helpful Admin team. It should also be noted that Students graduating in 2021 will graduate under their existing Department name due to the census times of ANU systems. Complex, I know, but this is just a heads-up and there will be communications prior to any change that affects you.
This week's pic is taken from "Insight out", an outdoor art exhibition curated by Ambush Gallery along University Avenue. Twenty-four visual arts student were paired academics across the ANU, including Dr Vanessa Robins (FTP/MP). The work above, 'Porous' by Emily O'Neill, was based on her work with Vanessa's research on 2D hyperbolic tilings as a source of crystalline networks in 3D euclidean space, found in Epinet, through the Physics Data Portal.
Have a good week,
Tim

ARC Industrial Transformation Research Program (ITRP) Information Session
Dr Robert Mun, Executive Director, Engineering and Information Sciences from the ARC will be discussing details of the ARC Industrial Transformation Research Program (ITRP).
This session will be held on Wednesday, 4 August 2021 from 12.00 – 1.00pm via Zoom.
To register for the event please email preaward.rsd@anu.edu.au by 10.00am on 4 August to receive a calendar invite.
HDR Opportunities
Introduction to Personal Consultancies at ANU
ANU Enterprise is presenting a series of information sessions beginning with one on consultancies, on Thursday 5 August, 3-4PM.
This event is for academic staff at ANU who have little or no consultancy experience and are interested in becoming a consultant.
The event is also relevant for staff who have prior experience in 52 Day Rule consultancies. The presentation will cover how, when, and where to notify ANU of your consultancy pre-existing arrangements and information on how and where ANU Enterprise can support future consultancies.

2022-2025 MIT Pappalardo Fellowships in Physics Competition
The Executive Committee of the MIT Pappalardo Fellowships in Physics invites faculty and senior researchers within physics, astronomy or related fields to submit nominations for the 2022-2025 MIT Pappalardo Fellowships in Physics competition.
Nominees should be young physicists of exceptional ability at the beginning stage of their careers, who currently have or will have received a doctoral degree in physics, astronomy or related fields by September 1, 2022.
Applications Are Now Invited for the Second 2021 Round of the Indigenous Professional Staff Grants Program (IPSGP)
Applications for the second round of the IPSGP are now open, with a closing date of Friday 13 August 2021 at 5:00pm.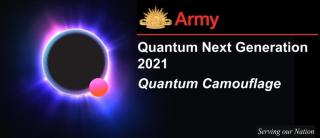 Quantum Next Generation 2021
Army is seeking Australia's next generation of Quantum Technologists for
Quantum Next Generation 2021: Quantum Camouflage
The Australian Army is Calling for Proposals to Quantum Next Generation 2021 (QNG21). QNG21 is a technology challenge specifically targeting Australia's talented postgraduate students, early career researchers and early-stage start-up entrepreneurs. QNG21 aims to embolden, network and develop this next generation whilst also solving an important Army problem.
Domestic Postgrad Scholarship Opportunity -  the Westpac Future Leaders
Scholarship (worth up to AU$120,000 for Masters/PhD study). There are two of these scholarships allocated to ANU, and applications close 2 September 2021.
Oliphant Tea Room

The Oliphant tea room is open with tea bags & black coffee* only.

Please remember to bring your own cup & spoon.



*coffee grounds for garden use are available

Building and Room Security Access

Please note that the school now has a general access restriction of 8am to 6pm, Monday to Friday.

If you need to complete a new after-hours risk assessment, please see the new top section here: https://physics.anu.edu.au/intra/whs/

School Seminar Program - 5 August

Nuclear Reactions: Spanning Fundamental Physics to Applications -

School Colloquium - 12 August

Graphene metamaterials and two-dimensional devices - Professor Boahua Jia

Know your administrators...

L-R: Belinda Barbour, Sonia Padrun, Petra Rickman, Nikki Azzopardi, & Julie Arnold

Know your School team...

Sue Berkeley -
Finance Team Leader

Goran Radovanovic -
Stores Services

Hannah Phan - Purchasing/Finance Services

Patrick Romero - Stores/Purchasing Services

Know your student admin...

Liudmila (Luda) Mangos -
Higher Degree Research admin
C3.02C, Cockcroft bldg (Mon-Fri 9.30-5pm) hdr.physics@anu.edu.au

Siobhan Ryman -
Physics Education Centre admin and HDR
1.05, Bldg 38A (Mon-Tues 8.30-4pm) ; C3.02C, Cockcroft bldg (Wed-Fri 8.30-4pm) pec.physics@anu.edu.au

Matthias Wurdack (he/him)

Disha Kapasi (she/her)

Shridhar Manjunath (he/him)

Elizaveta Melik-Gaykazyan (she/her)

Ben Swinton-Bland (he/him)

Mahdi Davoodianidalik (he/him)

HDR Progress Milestones

Students and supervisors can access information on HDR progress milestone requirements on the School Intranet.

ANU Privacy Policy review - Submissions Due 27/08/21

You are invited to provide written submissions for consideration and response for the 2021 review of the Privacy Policy.

Westpac Research Fellowship

The Westpac Research Fellowship is an exceptional opportunity for the very best early-career researchers to apply for one of Australia's most prestigious Fellowships, valued at over $400,000 over 3 years. Applications are now open, and close Wednesday 25 August 2021.

Please contact the RM team if you intend to apply for this opportunity at your earliest convenience.

Notice of Intent (NoI) Form for ARC schemes closing in 2021

The College of Science Research Office (CRO) is now inviting notices of intent (NoI) for the following schemes closing in 2021: