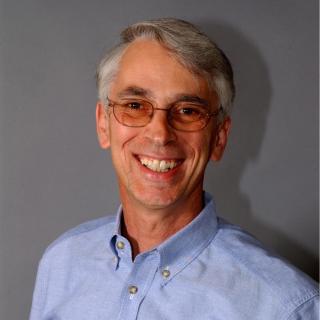 Director's Message
Dear Colleagues,
It is my tremendous pleasure to congratulate Em/Prof Denis Evans on winning the 2019 Lennard-Jones Prize and Lectureship from the Royal Society of Chemistry, for his outstanding contribution to the field of statistical mechanics and thermodynamics. Scanning down the list of former recipients I see that several Nobel Laureates won this award prior to receiving their Nobel Prize. Denis is in very fine company!
Thank you to all those who contributed to the review last week. My deep gratitude goes to A/Prof James Sullivan and Ms Andrea Butler for hosting the review panel and coordinating the many people who presented. I am also very grateful to Sarah Withers, from PPM, for providing the oversight and secretariat for the review. It was an enormous effort and I can well see why a School might only do it once every five years! The Provost, Dean and myself were given a verbal brief summary of the Panel findings late on Thursday. It was a rich series of findings, and I believe there will be something for everyone to reflect upon in the final report. Chaired by Prof Halina Rubenstein-Dunlop, and supported by Prof Ajay Sood, Prof Frances Shannon and Prof John O'Connor, the panel worked tirelessly over three days. I think we should applaud and thank them for their commitment to highlighting what will make our School better, and I could not be happier to have their insights. Their draft report will be submitted to the University Executive in the next few weeks, with the intention of it being made public as soon as possible.
All the best to the honours students in their final stages of thesis write up, and my thanks to all the proof readers and supervisors helping to perfect their submissions.
Have a grand week,
Tim
ARC Application Prep Workshops
ARC Industrial Transformation Schemes
It is important that you contact the College Research Office if you intend to apply for an ITRP.
ANU Academics to Secure US Research Funding
McAllister & Quinn (MAQ) a Washington DC consulting firm, has recently been contracted by the ANU to assist ANU academics to secure US research funding.
How did they win the $10 million Grand Challenges? 8 Nov 2018
| | |
| --- | --- |
| | For the first time, the 2017 and 2018 winners of the Grand Challenges will share their experiences of working across disciplines - from idea formation to project implementation. |
Early and Mid-Career Researcher Workshops
| | |
| --- | --- |
| | NECTAR, the Network for Early Career Academics at ANU, will be running a NHMRC workshop for mid-career researchers on Monday 29 October, 1.30-3.30pm. |
Equity and Diversity
| | |
| --- | --- |
| | Analysis of recruitment data shows that astronomy is losing women three times faster than men. The study rules out the hypothesis that women are more likely to be hired faster than men because institutions are trying to encourage diversity. |
ANU Energy Update
| | |
| --- | --- |
| | 29 November - ECI's annual flagship event - a one-day summit that brings together energy researchers, policymakers, industry and the public to provide an overview of the latest world energy trends and ANU Solar Oration 2018: Can we make a 100% renewable electricity system? |
Departmental Seminars

23 October
Dr Markus Krutzik
Miniaturized optical technologies for quantum sensors and metrology in space
» read more

26 October
Dr Dhriti Bhattacharyya
Techniques in testing ion irradiated materials: From Nanoindentation to Micromechanical testing
» read more

5 November
Prof Sandrine Courtin
News on the carbon burning in massive stars from deep sub-barrier fusion measurements
» read more

7 November
Dr Marcin Barszczewski
Existing and emerging technologies for low-light imaging quantum studies
» read more

14 November
A/Pro Alfred Tok Iing Yoong
Light and Thermal Management in Electrochromic Smart Windows for Building Energy Efficiency
» read more

Collaboration Across Boundaries 2018

The Collaboration across Boundaries 2018 Conference will be held on Tuesday 4 December at University House, registration closes 28 October 2018.

ANU-MIMO Research

Gerard Borg was a keynote speaker at the ICIC 2018 conference in Palambang, Indonesia. The photo is of the organising committee, local dignitaries and keynote speakers including Prof. Zainal Hasibuan.

Who is looking after your department this week?

RSPE Orientation

Every Monday at 10:00am all new starters are invited to meet at reception to have a short tour of the School's central areas and receive a welcome pack.

Bookings are not required.