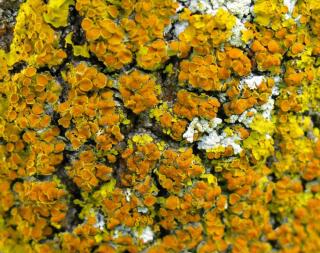 Director's Message
Dear Colleagues,
Our second run at Departmental 3-6-9's is about to kick off. Please discuss at your monthly Department meetings about how you would like to refresh these presentations, particularly in light of Frontiers, ANU Grand Challenges and new CoE or CRC bids.
Many thanks to James Irwin for organising the Research Data workshop yesterday. It was a great exposé of the data management services we have at ANU through the Library, ANU IT Commons, NCI and ANDS.
All the best for the weekend
Tim
RSPE is now on LinkedIn and Instagram
| | |
| --- | --- |
| | The School's presence is now showcased on Linkedin and Instagram |
CRC Collaborate Innovate Conference 2017
| | |
| --- | --- |
| | This is the last week to sign up for the CRC Collaborate Innovate Conference 2017 |
Science Communication Workshop
| | |
| --- | --- |
| | The Canberra Innovation Network and Inspiring Australia ACT will be running a heavily subsidised science communication workshop for research scientists and students this Saturday May 6 and Thursday May 11. |
Superstars of STEM Program
Superstars of STEM will smash society's gender assumptions about scientists and increase the public
visibility of women in science, technology, engineering and mathematics (STEM).
Equity and Access
LGBTIQ rights: 'Being gay in Stem workplaces can be difficult'
Nearly half of LGBTIQ Australians hide their sexual identity at work, with many experiencing homophobic abuse. It's time to do better.
Falling Walls Lab Australia 2017
| | |
| --- | --- |
| | This international forum promotes interdisciplinary connections between aspiring academics, innovators, entrepreneurs, investors and professionals, known for their excellent work. |
Figtree User Familiarisation Sessions – Registration Open
| | |
| --- | --- |
| | As part of the Workers' Compensation Self-Insurance project, the University is rolling out a new Claims Management System that includes a new workplace safety incident and hazard reporting tool. |
Staff movements

Director's Office (DO)
Ms Petra Rickman will be acting EA RSPE until a replacement appointed.

Department of Applied Maths (AM)
Ms Martina Landsmann will be on leave 24 April - 8 May.

Departmental seminars

Mr Dipankar Chugh - 5 May
Growth and Application of hexagonal Boron Nitride
» read more

Mr Aleksei Slobozhaniuk - 9 May
Manipulating electromagnetic fields with advanced metamaterials
» read more

Mr Matthew Quinn - 12 May
Exfoliated graphene for photothermal biomedical applications
» read more

Electonics/RF Product Showcase

Thursday 11th May at 10:am - 3:00pm
RSPE Conference Room
Lvl4 - 414 Oliphant Link Building
Morning Tea and Lunch

RSPE Health & Safety Representative (HSR)

The School's HSR is Mr Steven Marshall who is located in the Electronics Unit.

ANU WEG is seeking interest for participants who wish to undertake HSR Training

Meeting - 18 May

HOD Meeting -

2017 Academic Promotion round

It is highly recommended that all staff considering application for promotion attend the relevant information session.

Supervisors are also encouraged to attend.

Robert and Helen Crompton Award 2017

Nominations are being sought for the Robert and Helen Crompton Award 2017. This Award provides funding of up to $15,000 to assist postgraduate research students.

Funding Opportunities

Academic and student funding opportunities