Quantum science and applications
Related departments
In addition to the interesting new physics quantum processes and devices are beginning to uncover, these exotic phenomena have important practical applications.
One such area is quantum cryptography the science of sending secret messages via a quantum channel. It uses properties of quantum mechanics to establish a secure key, a process known as quantum key distribution. This key can then be used at a later stage to send encrypted information.
Quantum techniques can also be applied to reducing the noise present in laser beams, a process known as squeezing. We currently have an extensive research program investigating the application of squeezing and other quantum noise reduction techniques in the laser interferometers used to detect gravitational waves.
Potential student research projects
You could be doing your own research into fusion and plasma confinement. Below are some examples of student physics research projects available in RSPE.
The Global Network of Optical Magnetometers for Exotic Physics (GNOME) uses precision atomic magnetometers to look new physics. The concept is to have a global network of magnetometers looking for correlated magnetic field fluctuations that may be caused...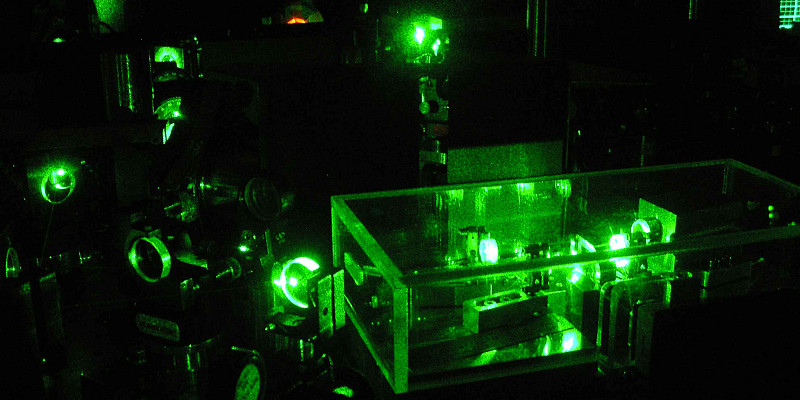 Using non-classical light states on laser interferometric gravitational-wave detectors, to further enhance the best length measurement devices in the world.
This project aims to engineer diamond quantum computers and communication networks.
A quantum state has "coherence" if it is in a superposition of some classical states. In some way, coherence measures the quantumness of that state. We aim to study the coherence of simple systems and also establish a relationship between coherence and quantum...
This project utilises a state-of-the-art multifield quantum sensor to develop new techniques and technologies for future high precision measurement devices.
Analytic solutions of real-world quantum mechanics problems are rare, and in practise we must use numerical methods to obtain solutions. This project will give you practical experience in solving the static and time-dependent Schrödinger equations...