ANU is one of Australia's most prolific producers quantum research ranging on topics ranging from fundamental studies to technological applications.
We study fundamental science such as quantum field theory, many-body physics and metrology, through to quantum sensors and the creation of quantum computers and communication technology that will power tomorrow's internet.
We are partners in four ARC Centres of Excellence and research quantum computing and communication (CQC2T), precision quantum sensing systems (EQUS), quantum noise reduction for gravitational wave astrophysics (OzGrav), and low-energy electronics based on quantum materials (FLEET). Our research is underpinned by Australia's largest array of nanofabrication facilities, high precision mechanical and electronic workshops and cutting-edge computing facilities.
ANU is leading the genesis of an Australian quantum industry by translating its world-leading research into commercial, societal and national security outcomes for the benefit of all Australians.
Our labs have spawned the most quantum technology start-up companies of any university in Australia. Our start-ups straddle all domains of quantum technology: sensing, cryptography, computing and enabling classical technologies. We also have major projects with Defence in precision navigation, gravimetry and secure quantum communications.
Our facilities are available for others embarking on this path, and include advanced technical workshops for prototyping, and critical national infrastructure that we host: the Australian National Fabrication Facility, the National Computational Infrastructure, and the Australian Facility for Advanced Ion Implantation Research.
Studying quantum physics
Rub shoulders with some of the world's best physicists. Undergraduate students can take advanced topics in quantum physics, and work with researchers on cutting-edge projects.
Master of Science programs include: Quantum Technology covers theoretical, practical and industry topics, including computing, communications, metrology, entrepreneurship and policy; Precision Instrumentation and Measurement covers instrumentation and engineering of quantum technologies, and Theoretical Physics covers leading theories such as quantum field theory and general relativity. Nuclear Physics, too, explores the quantum nature of nuclei, theoretically and with experiments on the ANU accelerator, one of Australia's largest.
There is also a vibrant community of PhD students from all over the world, studying cutting-edge research projects throughout all our quantum research groups.
Available student research projects
This is a small selection of the quantum physics student research projects on offer.
Please browse our full list of available research projects to find a student research project that interests you.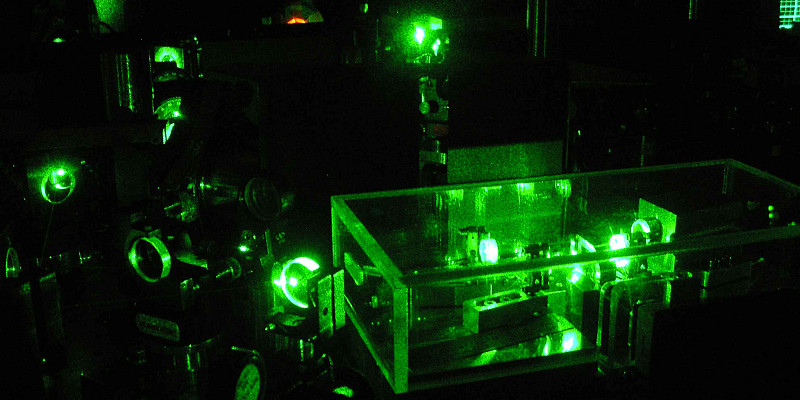 Using non-classical light states on laser interferometric gravitational-wave detectors, to further enhance the best length measurement devices in the world.
Analytic solutions of real-world quantum mechanics problems are rare, and in practise we must use numerical methods to obtain solutions. This project will give you practical experience in solving the static and time-dependent Schrödinger equations...
In this project you will develop a quantum memory for storing light at 1550 nm using erbium doped crystals.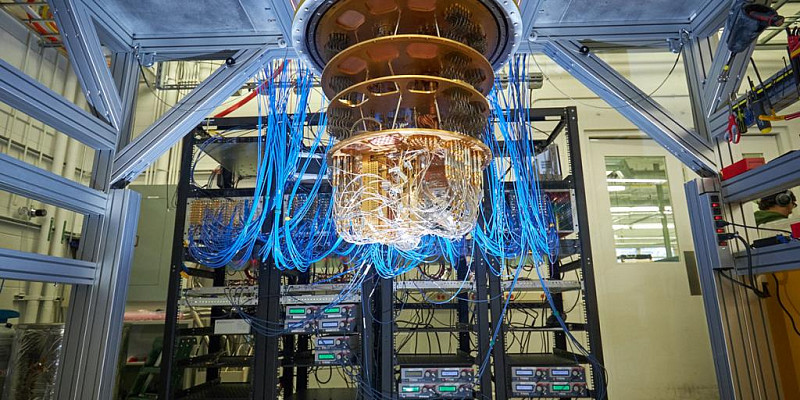 Multi-parameter state estimation at the fundamental precision limit
This project will construct a 3D optical lattice apparatus for ultracold metastable Helium atoms, which will form an experimental quantum-simulator to investigate quantum many-body physics. A range of experiments will be performed such as studying higher...
When two point sources of light are close together, we just see one blurry patch. This project aims to use coherent measurement techniques in quantum optics to measure the separation between the point sources beyond the Rayleigh's limit.
Quantum news
Here are a selection of our recent quantum science related news items
Scientists from the Laser Interferometer Gravitational Wave Observatory (LIGO) including a team from the ANU Research School of Physics and Engineering...