ANU is one of Australia's most prolific producers quantum research ranging on topics ranging from fundamental studies to technological applications.
We study fundamental science such as quantum field theory, many-body physics and metrology, through to quantum sensors and the creation of quantum computers and communication technology that will power tomorrow's internet.
We are partners in four ARC Centres of Excellence and research quantum computing and communication (CQC2T), precision quantum sensing systems (EQUS), quantum noise reduction for gravitational wave astrophysics (OzGrav), and low-energy electronics based on quantum materials (FLEET). Our research is underpinned by Australia's largest array of nanofabrication facilities, high precision mechanical and electronic workshops and cutting-edge computing facilities.
ANU is leading the genesis of an Australian quantum industry by translating its world-leading research into commercial, societal and national security outcomes for the benefit of all Australians.
Our labs have spawned the most quantum technology start-up companies of any university in Australia. Our start-ups straddle all domains of quantum technology: sensing, cryptography, computing and enabling classical technologies. We also have major projects with Defence in precision navigation, gravimetry and secure quantum communications.
Our facilities are available for others embarking on this path, and include advanced technical workshops for prototyping, and critical national infrastructure that we host: the Australian National Fabrication Facility, the National Computational Infrastructure, and the Australian Facility for Advanced Ion Implantation Research.
Studying quantum physics
Rub shoulders with some of the world's best physicists. Undergraduate students can take advanced topics in quantum physics, and work with researchers on cutting-edge projects.
Master of Science programs include: Quantum Technology covers theoretical, practical and industry topics, including computing, communications, metrology, entrepreneurship and policy; Precision Instrumentation and Measurement covers instrumentation and engineering of quantum technologies, and Theoretical Physics covers leading theories such as quantum field theory and general relativity. Nuclear Physics, too, explores the quantum nature of nuclei, theoretically and with experiments on the ANU accelerator, one of Australia's largest.
There is also a vibrant community of PhD students from all over the world, studying cutting-edge research projects throughout all our quantum research groups.
Available student research projects
This is a small selection of the quantum physics student research projects on offer.
Please browse our full list of available research projects to find a student research project that interests you.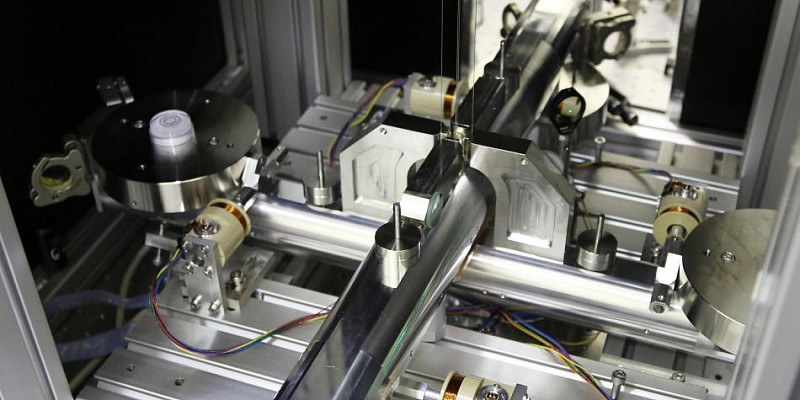 Construct a small dual tosion pendulum which have their centre of mass co-incide and their rotational axis colinear. Inital diagnostics will be done using shadow sensors.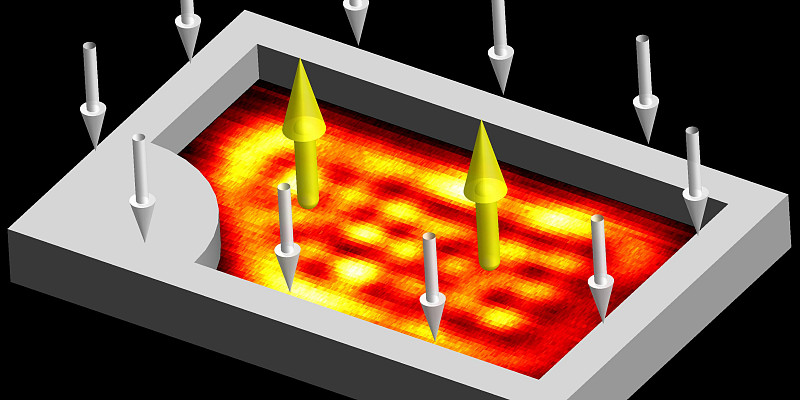 This project combines theoretical and experimental research on exciton polaritons in semiconductor microcavities. We investigate emergent quantum phenomena far from equilibrium and their applications for next-generation optoelectronics devices.
This project aims to invent and apply quantum microscopes to solve major problems across science.
Metasurface can the generation and manipulation of polarization-entangled photon pairs at the nanoscale.
This project goal is to investigate, theoretically and experimentally, photonic systems with synthetic dimensionality exceeding the three spatial dimensions, and reveal new opportunities for applications in optical signal switching and sensing in classical...
The idea of equilibration is ubiquitous throughout nature. Out-of-equilibrium dynamics – be it caused by a disturbance and subsequent "rethermalisation", or by passing through a phase transition – is a difficult question to characterise....
Quantum news
Here are a selection of our recent quantum science related news items
Monitoring systems for safer driving, moving holograms on your phone and super-fast, light-based WiFi are a step closer thanks to $34.9 million...