Director's Colloquium
Length and time scales in atmospheric physics: How Windlab optimises wind energy economics
Location
Leonard Huxley Lecture Theatre
Audience
Staff, students and public welcome
Contact

(02)61254916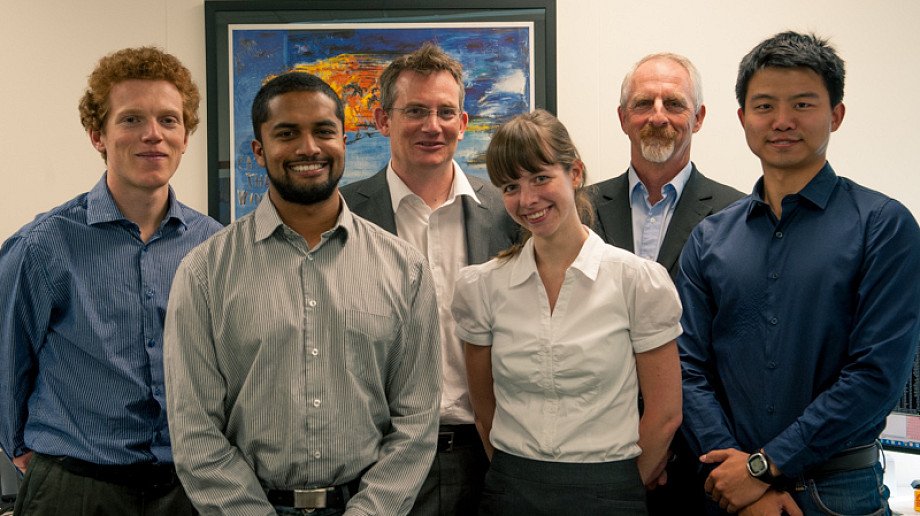 Dr Nathan Steggel and Keith Ayotte
The WindScape Institute
Naturally occurring motions in the atmosphere contain length and time scales that span several orders of magnitude. Nearly all of these motions are significant in the context of extracting energy from the wind. Near one end of the spectrum turbulent motions created either in the lee of topographic features or in strongly sheared layers within low-level inversions can cause accelerated wear or even catastrophic failures to wind turbine blades and gearboxes. At the other end of the spectrum, annual or longer variations in wind speed and direction can significantly affect the yield and thereby the economics of a wind farm.
Despite being a commercially focused organisation, Windlab uses a broad range of computational and analytical tools that have been freshly minted in the world of science. These include eddy-resolving calculations of turbulent flow over topographic features and two point correlation metrics in spectral space to understand the predictability of wind characteristics across a wind farm site.
The presentation will be divided into two sections. In the first section Nathan Steggel will set the scene introducing Windlab and the pointy end of the industry, "financing & uncertainty". When financing a wind project the investors and lenders want to know how windy it is, how uncertain the prediction is and how much variability there might be from year to year. Atmospheric Physics plays a fundamental role in defining these quantities and a number of case studies will be presented to demonstrate the additional project value that can be attained from appropriate use of the physics.
In the second section, Keith Ayotte will present some of Windlab's unique methods and show how Windlab undertakes to turn science into technology within a commercial setting – with a little help from our friends.
Nathan is a co-founder of Windlab and Director of the WindScape Institute. He has been integrally involved in the early stage prospecting and project development activities of the majority of Windlab's portfolio. Before Windlab, Nathan was employed as a post-doctoral fellow at leading research institutes in Australia (CSIRO) and the UK (EnFlo, University of Surrey) where he gained his Ph.D.
Keith is Windlab's Chief Technology Officer and co-founder. He has been a weather forecaster in Atlantic Canada and a research scientist at the National Center for Atmospheric Research in Boulder Colorado. Keith was a Senior Research Scientist at the CSIRO before Windlab where he leads the development, refinement and day-to-day implementation of Windlab's modelling technology in support of wind farm development activities. Keith has played an underpinning role in the accomplishments of Windlab's wind farm development team with a diverse skill base in areas including CFD, synoptic meteorology, software development, field measurements and wind tunnel experiments. He has been a key motivator for the directions Windlab has taken, providing input based on many years of solving complex computational fluid dynamics problems across a broad range of applications.
Keith & Nathan have received a number of awards for their research and commercialisation efforts – these include the 2002 NSW Energy Smart Green Globe Award for New Technology, a CSIRO Service from Science Award in 2003 and in 2010 were Ernst & Young CleanTech Entrepreneurs of the Year in Australia's Eastern Region.
Please join us for snacks prior to the colloquium in the Oliphant Building tearoom.
Event recording