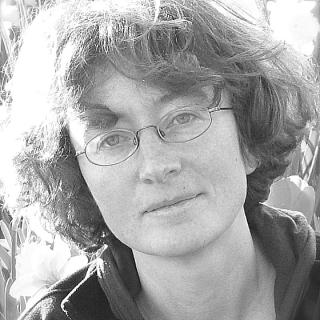 Director's Message
Dear Colleagues,
It is my great pleasure to congratulate A/Prof Elena Ostrovskaya on her accepting the role of Associate Director (Research). I would to thank the other three applicants for their submissions, all of which impressed the selection panel by their vision for the role. My gratitude goes to Profs Penny Brothers (RSC) and Steve Eggins (RSES) for helping me evaluate the applications. We will have School morning tea to thank Prof Ken Baldwin for his service over two decades in the role as Deputy/Associate. Over the next few weeks, Elena and Ken will transition some of their existing commitments. With all the AD positions now filled we will be establishing the School Review working parties and I will soon be inviting the co-chairs to constitute their groups.
I'd like to draw everyone's attention to PostAc, another innovation from ANU staff (A/Prof Hanna Suominen (RSCompSci), Dr Will Grant (CPAS) and A/Prof Inger Mewburn (Research Training)). They are currently running short trials of their inspired learning platform that helps you discover and explore your post PhD employment options, at any stage of career. Their algorithm assigns each job a 'nerdiness ranking' from 1 to 10, based on how much research the job involves.
I have the pleasure of travelling to Taiwan with Prof Hoe Tan (EME), Dr Robert Ward (DQS), Prof Lan Fu (EME), and A/Prof Steve Madden (LPC) this week. We will be signing an MoU with National Applied Research Laboratories, and visiting Academia Sinica, National Taiwan University, Taiwan Semiconductor Research Institute, Taiwan Instrument Research Institute, Industrial Technology Research Institute, National Synchrotron Radiation Research Center, National Center for High-Performance Computing and the National Space Organization. If you have any specific interest feel free to drop me an email during or after the trip.
Have a good week,
Tim
Congratulations Bryan
| | |
| --- | --- |
| | Bryan Tee, PhD student NP, gave an excellent talk at the joint 2019 Engineering & Physical Sciences in Medicine Conference (EPSM) and 19th Asia-Oceania Congress of Medical Physics (AOCMP) conference held in Perth, 28 – 30 Oct 21019. His talk of "auger and conversion electron spectroscopy of the medical isotope Iodine-125" was selected one of the best oral presentation. The conference had more than 450 participants and 350 oral presentations. |
The Movember Foundation is saving and improving men's lives through projects focused on prostate cancer, testicular cancer, mental health and suicide prevention. Support this cause and donate to Nuclear Physics student Ben Swinton-Bland.
Writing Workshops
| | |
| --- | --- |
| | 6 and 13 November - Writing workshops for Physics HDR students on: Writing up results with logic, clarity and style, Editing your work and Individual writing advice |
Courses for HDR Students
6 Nov - Thinking resiliently as a researcher
6 Nov - Maintaining the research balance
7 Nov - The emotionally intelligent researcher
7 Nov - Managing research relationships
Writing retreat - thank you
| | |
| --- | --- |
| | Thank you to all the staff and students who contributed to the recent Women in STEM early career grant & paper writing retreat. |
Science Works
No visit to Melbourne is complete without a visit to Science Works. This science centre often changes the exhibitions and last week a new one featuring Gravitational Waves was on display. The highlight was a rotating black hole simulation with screen distortion whenever two black holes coalesced. A great place to get ideas for corridor physics, outreach and undergraduate labs.
Pic by Andrew Papworth.
The CoSHM have recently put in place a new Equity and Diversity committee. This committee aims to support initiatives and recommendations of informal working groups, and to build synergies between the work of these grass-roots level groups, and the strategic directions of the ANU-wide level working parties.
Industry Engagement Bootcamp (Repeat session). Wed 27th Nov, 9am-4:30pm @ Common Room, University House, ANU.
Achieve better and faster collaboration with industry with this full day, intensive workshop. To join the waitlist for this session, please complete the short EOI- link below.
National Science Foundation – Artificial Intelligence - New funding opportunity anticipates $200 million in long-term investments in AI research and education over the next 6 years
70 Years of Physics at ANU
Did you get a lens cleaner on Founder's Day?
Please collect one from Reception now. Not only are they good for cleaning your spectacals but they are great for cleaning laptops and smart phones too.
Director's Colloquium

5 November
Prof Wisemann
CAN A QUBIT BE YOUR FRIEND? Why a philosopher would want to have a quantum computer

Director's Office
Tim Senden is away 2-7 Nov. He has retained all delegations during this period. Ken Baldwin is covering.

Nuclear Reactions - Workshop

Monday, 4 November
Physics Seminar Room

This workshop proposes to gather experts of the Sub-atomic Physics community to explore nuclear reactions and their applications, from astrophysics to medicine.

November Seminars

4 November
Dr Karelle Siellez
Subpopulation of short GRBs: from Gravitational Waves follow up to kilonovae detection
» read more

6 November
Prof Stéphane Grévy
Evolution of the N=20 and N=28 shell closures from an experimental point of view
» read more

22 November
A/ Prof Matthew Weyland
Quantitative Scanning Transmission Electron Microscopy; "State of the Art" and where to next?
» read more

25-27 November
Frontiers in Quantum Matter Workshop: Electric Dipole Moments
» read more

25 November
Dr Anastasia Borschevsky
Theoretical investigations of atomic properties of the heaviest elements
» read more

27 November
Dr Joris van Heijningen
Particle physics keeps old bridgeps, tunnels and buildings from collapsing!
» read more

2 December
ANU Energy Update
Keynote Address by Ms Audrey Zibelman, CEO, The Australian Energy Market Operator (AEMO)

2 December
ANU and ACT Government
Solar Oration 2019
Fleur Yaxley
Shane Rattenbury, MLA
Prof Andrew Blakers

HR Drop-in Sessions

HR does a drop-in session from 10am-11am in the Oliphant Fishbowl, for anyone who needs advice or guidance on any HR related matters.

Wednesday 13/11/2019
Wednesday 11/12/2019

Department Meetings

There are no department meetings scheduled.

Physics South Orientation
Every Monday at 10:00am all new starters are invited to meet at reception to have a short tour of the School's central areas and receive a welcome pack.

Bookings are not required.