Director's Message
Dear Colleagues,
In case you didn't catch the earlier announcement, James Irwin has accepted the role of School Manager. Please join me in congratulating him.
A reminder about the two School positions now open in the School (see below).
This week's pic is of an artistic work taken from the recent PhD examination of Deirdre Feeney, School of Art & Design. Many thanks to the following RSPE staff who collaborated with Deirdre to help realise her concepts: Neil Devlin (DQS), Paul Redman (EU), Dennis Gibson (EU), Luke Materne (EU), Tom Cave (MW) and John Debs (DQS) and Ella Sayers (MakerSpace). There were many technically challenging aspect of this realisation and it is so pleasing to see physics working across campus.
Enjoy the short week.
Tim
EOI - Associate Director (Infrastructure) closes 14 May 2019
Joint RSAA-RSPE tenure track position - closing soon
Enjoying a hot cross bun last week, are members of the Physics 2019 Asia Olympiad team.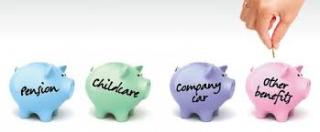 Salary Sacrificing & Superannuation on Unpaid Parental Leave
13 May deadline - Partnership Development Funds
The Global Engagement Portfolio has established two funds to support the development of relationships with important university partners: ANU Alliances Development Fund and ANU-Harvard Seed Fund.
15 May - Cultural awareness training
| | |
| --- | --- |
| | Cultural awareness training will provide staff with introductory awareness to build broader and deeper relationships and collaborations with Indigenous Australians. |
Physics in the Pub for May 28
| | |
| --- | --- |
| | Physics in the Pub - Call for presenters: May is Physics month - come to the pub with your latest discovery, most thought-provoking theory or phunnest physics phact. |
May Seminars

3 May
Mr Matthew Crabb
Periodic solutions to the infinite extension of the NLS equation
» read more

9 May
Ms Lauren Bezzina
Examining thermalisation in heavy ion fusion using precision cross section measurements of the compound nucleus 220Th
» read more

ADMIN
James Irwin will be away 19-26 April. There will be no acting School Manager during this period.

EME
Julie Arnold is away 17-26th April
Patrick is away 23-26/4 there will be no acting HoD

NLPC
Kath Hicks is away 15-26 April. Please see Sonia Padrun if you have any urgent items during this period or email admin.rspe@anu.edu.au

NP
Andrew Stuchbery is away 19-29 April, there will be no acting HoD.
Petra will be away for the same period. Please email admin.rspe@anu.edu.au for any urgent enquiries.

TP
Cedric Simenel is away 8-26 April, Vladimir Bazhanov will be acting HoD

August: 2019 Market Day in RSPE

13th August, 11:30-2:00, Physics South

Kambri Postage options

New postage options are now available for students and staff to use within the Kambri precinct.

Free Staff Flu Vaccination - update

Contacts for RSPE – College Jaeger Hub