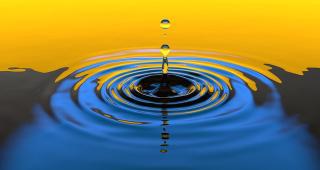 Dear Colleagues,
It was great to hear our VC up close yesterday. Many thanks to those who asked questions and it's clear that many answers will come from within our School. Speaking as 'one of us' is part of Brian's great strength as VC. He represents a far broader community now, yet we heard that his heritage in the physical sciences is still a guiding framework for excellence. Our visible support will help him steer the ANU, and I can see we're on the cusp of exciting times. He clearly has a very high regard for our teaching program, not only something to be proud of, but also a flagship for the Physics Strategic Plan. He is right - every great research university has teaching at its foundation. Have a great weekend.
Tim
Welcome
| | |
| --- | --- |
| | Ms Danielle Stevens (ECI) |
Funding Opportunities
| | |
| --- | --- |
| | Academic and student funding opportunities. |
Join the ANU Climate Change Institute or the ANU Energy Change Institute
| | |
| --- | --- |
| | If you're involved in research on climate and/or energy at ANU, either as a staff member or PhD student, you're invited to join either or both of the following cross campus Institutes: |
Science Early Career Academic Development Scheme
Aims to provide support, mentoring and training for early career academic staff in the STEM Colleges.

CPMS is seeking mid-career and more senior staff willing to act as a mentor for a more junior colleague.
Video workshop
| | |
| --- | --- |
| | Your research is outrageously interesting. So why not share it with the world? |
Equity and Access
| | |
| --- | --- |
| | NAB Launches Gender Equality Social Bond |
Trivia Night
Tuesday 21 March 6:30 - 8:00pm
Physics Studio

Calling all academics, professors or research students!
Departmental seminars

Professor Gideon Chitombo and Dan Wood - 24 March
Potential and "Disruptive" Innovations for future mining of essential metals at increasing depths and in complex geological and geotechnical settings
» read more

Staff movements

Department of Quantum Science (DQS)
Prof John Close acting HOD DQS

RSPE Autumn BBQ

Thursday 23 March 2017, from 12.30pm

Oliphant Link BBQ Area

All RSPE staff, students & visitors welcome!

Cost ~ $10

RSVP and payment to Susie by COB Monday, 20 March 2017

All profits will be donated to Kogoda Water Tank Project.

2017 Australian Museum Eureka Prizes

Nominations and entries and nominations are now open

ICPEAC Conference

The 30th International Conference on Photonic, Electronic and Atomic Collisions (ICPEAC XXX) will be held in Cairns, 26 July to 1 August 2017 at the Cairns Convention Centre.

Scholarship for Space Plasma, Astronomy and Astrophysics

The scholarship is intended to aid postgraduate and research students undertaking a project in Space Plasma, Astronomy or Astrophysics and in exceptional circumstances to an undergraduate.

"Break Glass" will open the door

Reminder that in an emergency and if there is an issue with the exit door, the 'Break Glass' will open the door.

WHS

WHS Training Courses

Compressed Gas & Cryogenic Safety (WHHR05) - 6 April
Laser Safety (WHHR26) - 28 April